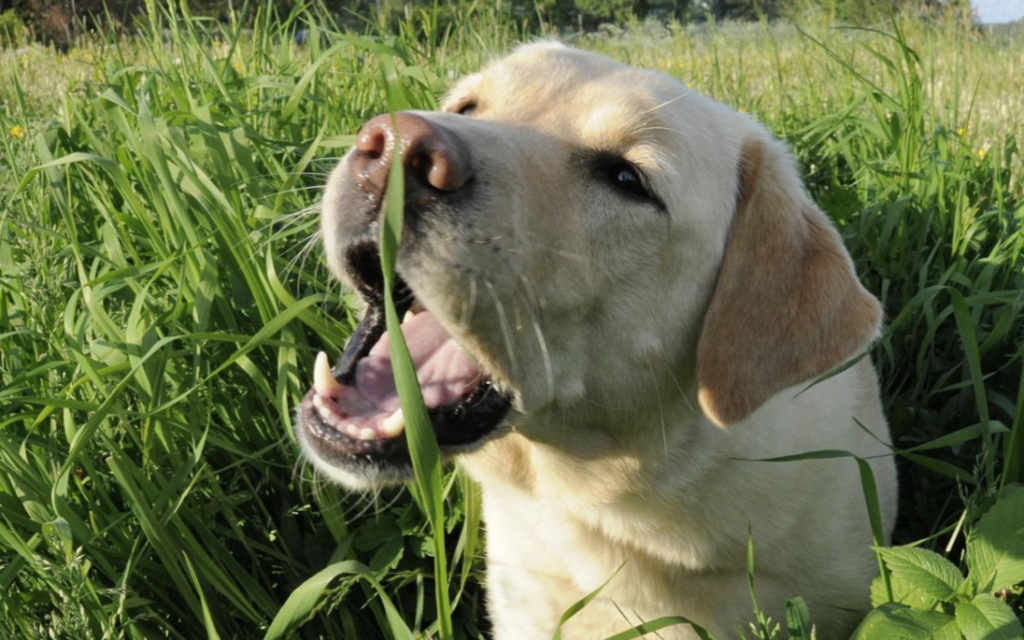 Written by David Rowe
Dogs explore the world using their noses and mouths. Their taste buds may not be as advanced as ours (they have 1,706 taste buds and we have 9,000!), but they certainly love eating just about everything – including grass.
You've probably heard that when dogs have an upset stomach they eat grass, but is that true? If not, why are they loping up the front lawn like a buffet? Will they get into trouble with their grass-eating habits?
IS IT NORMAL FOR DOGS TO EAT GRASS?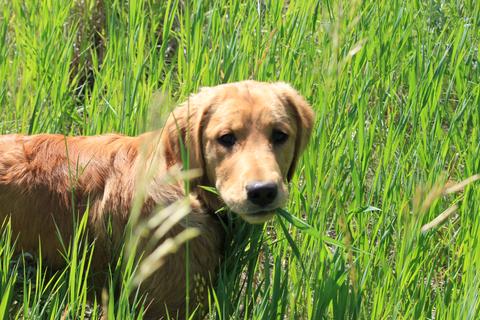 You should know that most veterinarians consider this to be normal behaviour before you panic at the sight of your dog chowing down on grass. In fact, grass eating in wild dogs was even observed.
It may be common for dogs to eat grass, but it has no nutritional value at all. So long as you don't use any toxic fertilisers or chemicals, the grass shouldn't really be harmful to your dog.
WHY DO DOGS EAT GRASS? FACT VS. FICTION
If grass doesn't give your dog any nutritional value, why does he eat it? The irony is here: we're not really sure.
The most well-known hypothesis – one you've probably heard of – is that when you feel ill, dogs eat grass. The theory is that eating the grass causes them to cough, resulting in some relief.
Some experts say that dogs are not smart enough to want to eat grass in order to treat their stomach discomfort. But would it be to far-fetched to say that perhaps our canine friends behave instinctually and do not make the deliberate decision to eat grass?
The problem with the disturbed tummy hypothesis is that when they eat grass, most dogs do not show any sign of illness. Just 8 percent of dogs who consumed grass showed signs of disease before feeding in one study of 1,500 animals. Only a small amount of dogs vomited after feeding – 22%. After feeding the dogs showed signs of disease were more likely to cough afterwards.
IS IT OKAY FOR DOGS TO EAT GRASS?
It's common for dogs to eat grass, and it's a harmless activity in general. Herbicides and pesticides are the biggest concern, as they can be harmful to animals.
Recalling that many common garden and house plants are toxic to dogs is also important. If your dog eats grass, there is a good chance in your yard that he will eat all the other plants as well. Make sure there's nothing he can gnaw on that will make him sick.
If you're worried about your dog eating grass, consult your veterinarian.