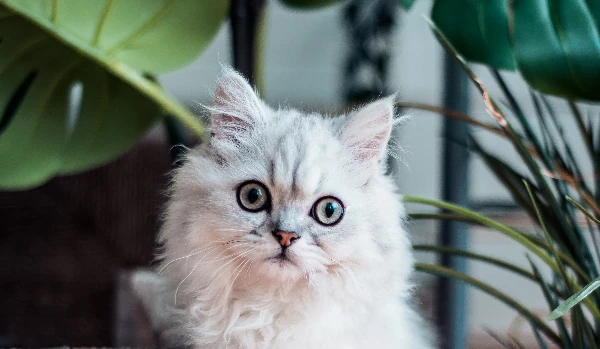 Written by Cuddly.com
Have you ever wondered why your cat is the way she is?
Astrology, the ancient study interpreting influence between cosmic objects and life, is one of the most universal forms of self-exploration. But Astrology is not limited to providing reason for human personalities.
Here at CUDDLY, we believe in the powerful connection between humans and animals. And while we may not be able to communicate directly with our furry friends, we can take a moment to better understand their desires, fears, and personal attributes. In doing so, we can not only strengthen our bond with them, but we can also help them lead happier and more fulfilled lives.
AQUARIUS (JANUARY 21 – FEBRUARY 20)
Does you cat enjoy the company of other animals, or even other species? If so, then you may have an Aquarius. This gentle and loving sign does not fail to show adoration and kindness to everything they meet - including other pets. They are also known for being one of the most intelligent signs and are always one step ahead of their owners so be sure to craft up interactive and challenging games to keep them happy and mentally stimulated.
PISCES (FEBRUARY 20 – MARCH 20)
All about self-care and internal balance, Pisces kitties flourish in environments where they can practice mental rejuvenation and find peace. As one of the most relaxed signs, this sign is inherently gentle and thrives in quiet atmospheres. As introverts, these kitties prefer life away from the rabble crowds, where they can be bullied or overwhelmed due to their non-aggressive nature. So, take care and be sure to give your Pisces the space (and silence) it needs to live happily.
Working always to care and support rescue cats like the Pisces cat, Silver Rescue provides a sanctuary for the abandoned and abused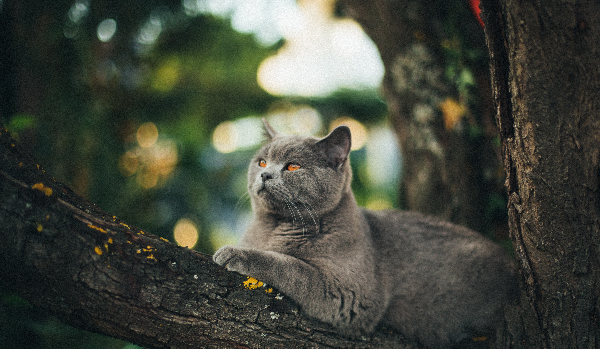 ARIES (MARCH 21 – APRIL 20)
Reflective as the Ram, Aries cats are fiery and independent. More so than any other of the signs, they don't take no for an answer. What they want, they get. While these kitties have a strong sense of intellect and drive, they are also extremely playful and are always up for a good mouse hunt.
TAURUS (APRIL 21 – MAY 20)
The Taurus cat wants to have their cat-nip and eat it too - literally. Those of this sign love to indulge and are quite pleasure-seeking. Their need to feel safe and warm compliments their inherently affectionate personality. However, this want for security can make loud noises and chaos potentially problematic. So be sure to take care and create a peaceful space for the Taurus kitty.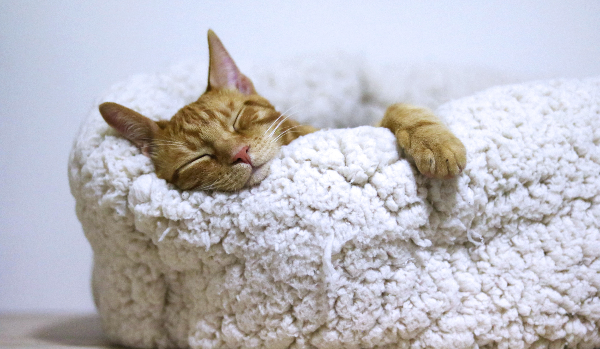 GEMINI (MAY 21 – JUNE 20)
Active, spazzy, and mischievous, the Gemini kitty has more personalities than M. Night Shyamalan. They can be outgoing and shy, happy and angry, lazy and curious.This vocally expressive sign also loves to speak their mind - and won't hesitate to do so. Their indecisiveness can disrupt their eating and/or sleeping habits at times, but they can always be counted on to show their love and lead with an open heart.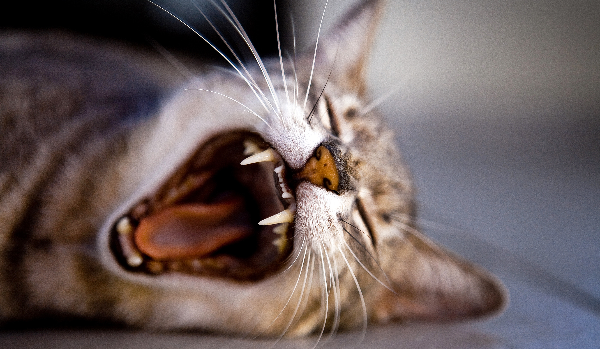 CANCER (JUNE 21 -JULY 20)
Kitties born under this sign are quite emotional, compassionate, and sensitive. Their delicate nature can cause them to be easily frightened or stressed in times of change or chaos, making the game 'hide-and-seek' one of their favorites. All in all, their gentle and kind personalities make them wonderful companions for small, calm households.
Rescuing warm and compassionate kittens, just like those of the Cancer sign, the Little Lion Foundation provides support and care to felines in need.
LEO (JULY 21 – AUGUST 20)
As the mighty lion, Leo's have inherently dominate, strong-willed personalities. Also like the great beasts, kitties born under this sign enjoy the warmth of the outdoors. They are generally more vocal than their counterparts and have a strong sense of self worth. Prepare to give some major pets too, as Leo's love to demand attention at all hours of the day.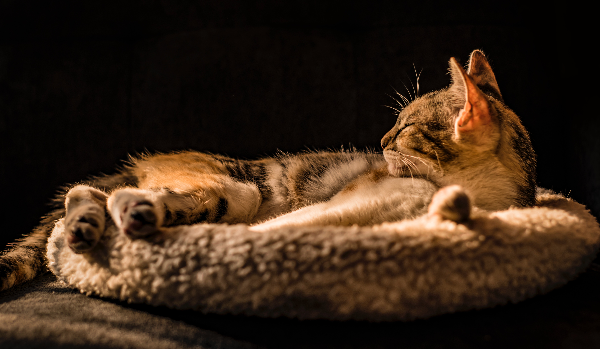 VIRGO (AUGUST 21 – SEPTEMBER 20)
Nothing stands in the way of a Virgo kitty. They are the champions of stressful conditions and tend to pride themselves on their ability to remain calm. Like their Taurus counterparts, kitties born under this sign also love sticking to regimes and do expect the very best from their owners. So, make sure to stock up on their favorite food and continually clean their litter box to ensure they stay at their happiest.
LIBRA (SEPTEMBER 21 – OCTOBER 20)
Oh, the beautiful Libra. Ruled by Venus, the Libra kitty loves a good primping to ensure they are looking their best. They love to indulge in a good 'glow up' and can be found grooming themselves at all hours of the day. Their minds to tend to fluctuate and wander about though, so do not be surprised when your Libra companion does not come when called. Their gentle nature does, however, make them the perfect cuddling partner when they do.
SCORPIO (OCTOBER 21 – NOVEMBER 20)
The Scorpio kitty does not like sharing. Plain and simple. Whether it's their human, their food, or their toys, they are insistent on vocalizing - aggressively if necessary - what is theirs. This strong-willed attitude can be potentially problematic when other animals are brought into the household and may cause stress in this sign. Unlike many of the other signs, the love and dedication a Scorpio brings to the family is unparalleled. Know that their possessiveness (and sometimes catty) behavior stems only from the need they feel to protect and secure what they love.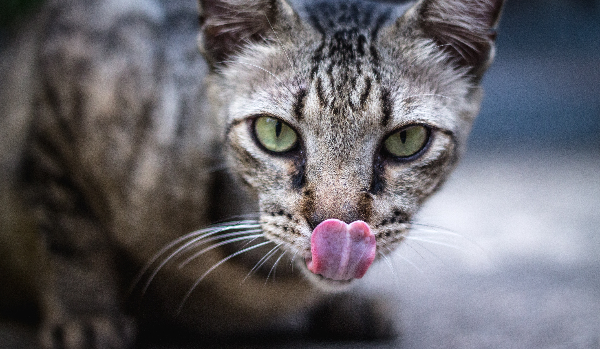 SAGITTARIUS (NOVEMBER 21 – DECEMBER 20)
This adventurous spirit is always up for a challenge. Whether it's finding new hiding places around the house or climbing that tall tree in the yard. With the Sagittarius, there is no such thing as a bad day. In fact, every day is a new day waiting to be explored for this sign. Their outgoing, curious, and kind nature make them perfect companions for just about any household and their loyalty to their family is unmatched by many of their counterparts.
CAPRICORN (DECEMBER 21 – JANUARY 20)
With a mind of their own, Capricorn kitty also enjoy a good day of adventure. However, as one of the more down-to-earth signs, they are also very prone to refined and leisurely activities. Whether it's sun-bathing or catflixing and chilling, this sign's perfect day is one that is quiet and simple. Due to this though, the Capricorn kitty suffers from anxiety is loud or overstimulated situations and are quick to isolate themselves in such conditions.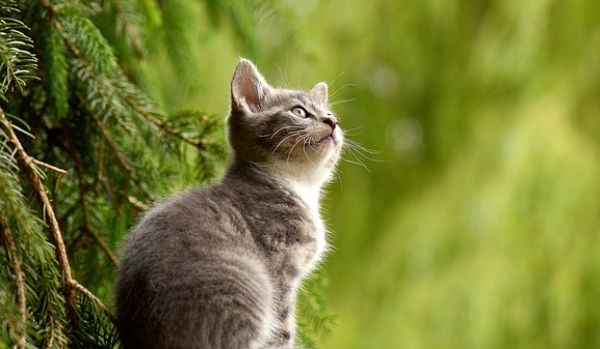 Written by Cuddly.com